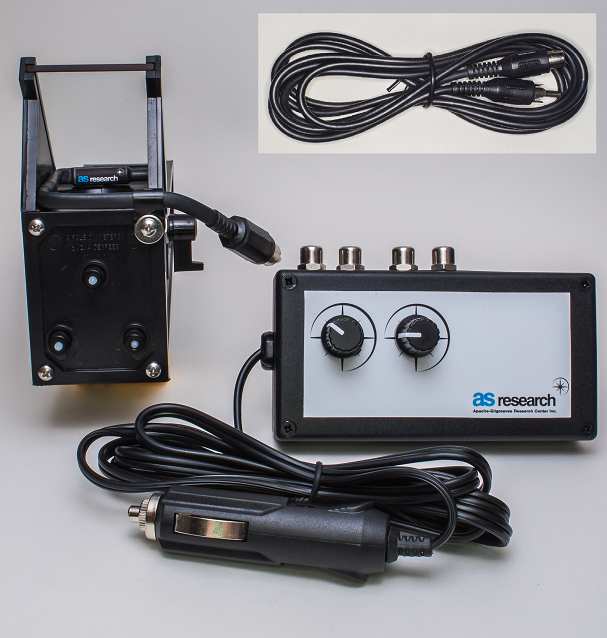 The PWM Controllers.
You will enjoy using your AS Research PWM Controllers because with the PWM (Pulse Width Modulation) technology you will know your battery is going to last longer through the night by providing the minimum energy needed to heating wraps, fans, and devices connected to it. There is a 2-Channel controller, with two ports per channel for heaters, and, a 3-Channel with two channels for heaters and a third channel for fans. Yes, channel 3 can run fans quietly, efficiently and meant for those who address the Boundary Layer problem of Primary Mirrors as well as Secondary Mirrors.
The Telrad Heater.
The AS Research Telrad heater is uniquely designed to gently warm the window of the Telrad unity gain finder with a sleek fit and easy installation with roughly a 30-second installation time to place the cable clip under one screw on the Telrad. Using the typical RCA style plug, it can work with any controller but we do hope you purchase an AS Research 2-Channel or 3-Channel Controller.
Here are reviews by actual users of the AS Research Telrad Heater.
AS Research Telrad Heater by "J.T."
"Set up in moderately dark skies of Michigan, dew was horrific that night and it ran down the tube and dripped on the tarp stretched out beneath my scope. Everything was covered. EVERYTHING....except my telrad window. :)"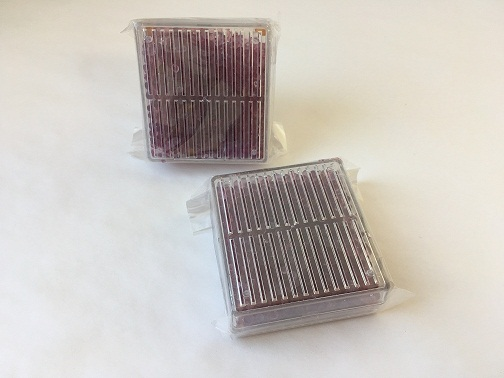 The Desiccant Box.
The AS Research Desiccant Box is a perfect solution as an eyepiece case dehumidifier. Using no batteries, it slowly absorbs the moisture keeping your optics dry. The size is approximately 2.0" x 2.0" x 1.0" with Indicating Silica Gel. Just use a microwave oven to recharge them when you have seen the color indicator change! When the Small beads of silica gel inside turn pink, place the Desiccant Box in a microwave and heat several times until the silica gel beads are once again blue.