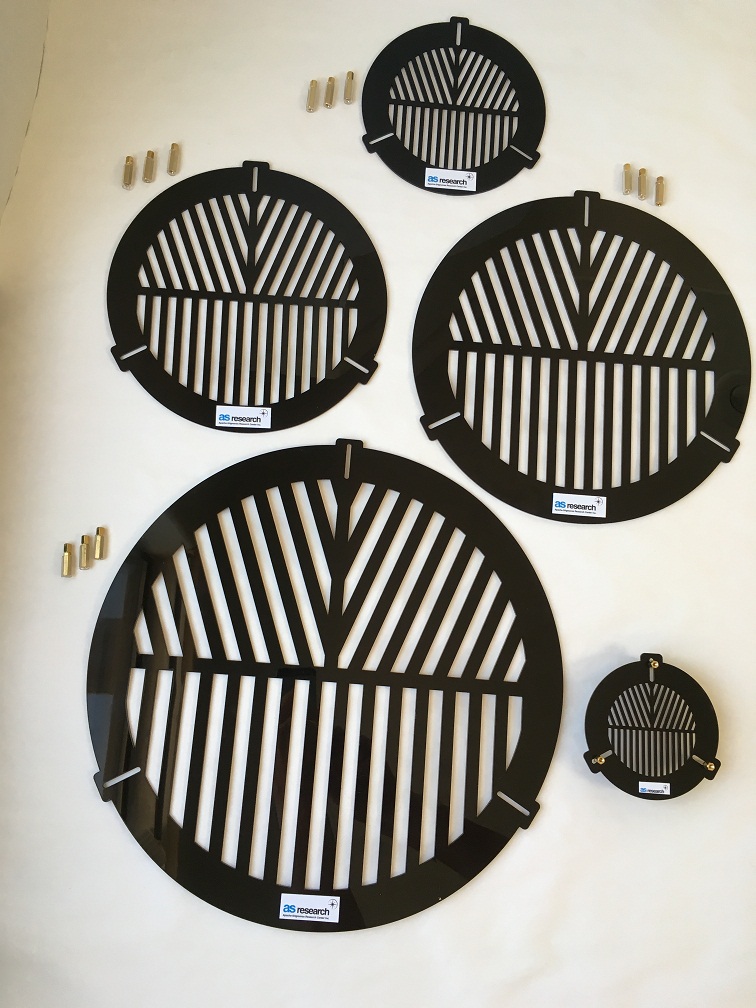 The Bahtinov Focusing Screen.
With your AS Research Bahtinov Focusing Screen you can critically focus your telescope and extract all the fine detail in your images taken through the telescope (and enjoy it even more knowing your Bahtinov Focusing Screen purchase from AS Research helped fund educational programs).
Telescopes focus light to a critical point in the focuser where the camera CCD chip is placed. Using our Bahtinov Focusing Screen allows you to see the point of perfect focus before you take long duration images which with perfect focus release the full potential of your night sky image!
Each AS Research Focus Screen comes with mounting hardware with rubber tubes to create a snug fit on your telescope without marring your scopes' paint.